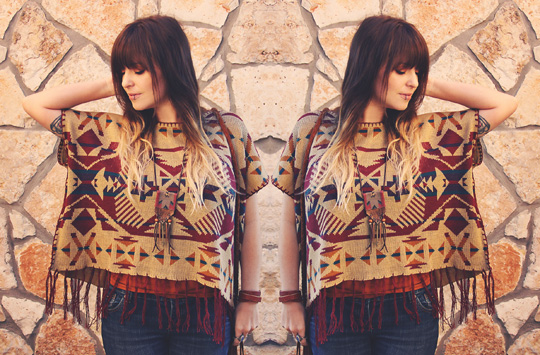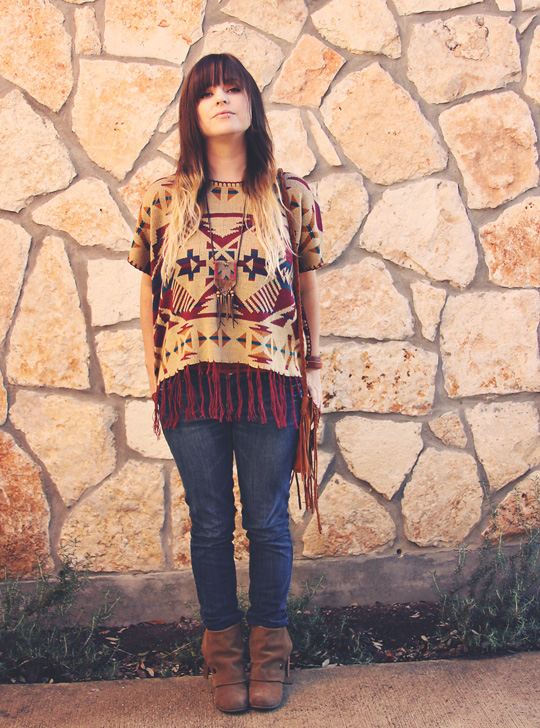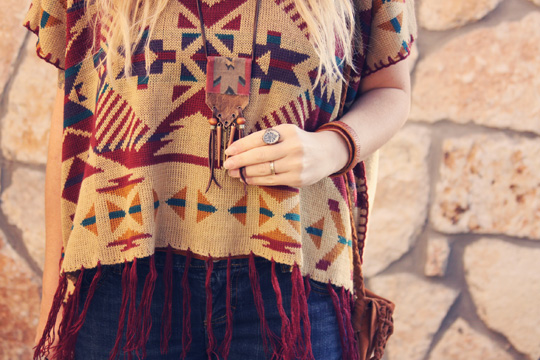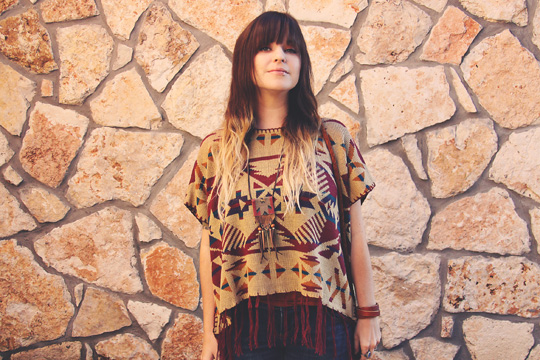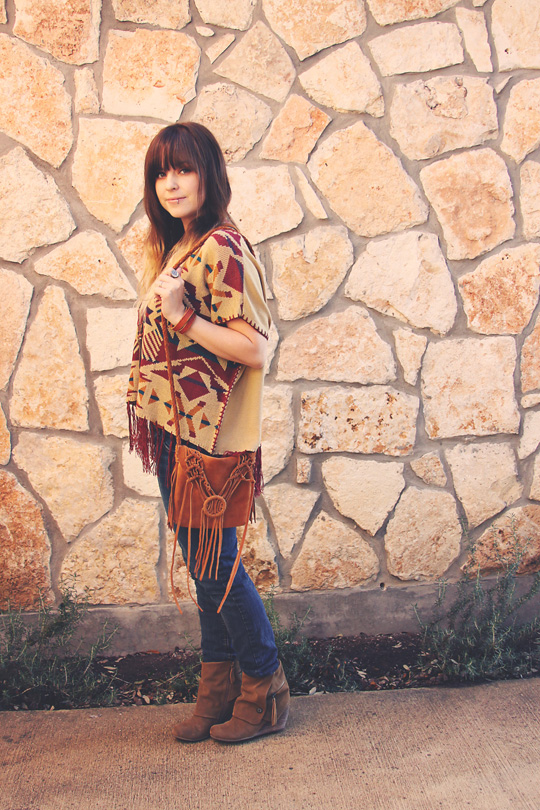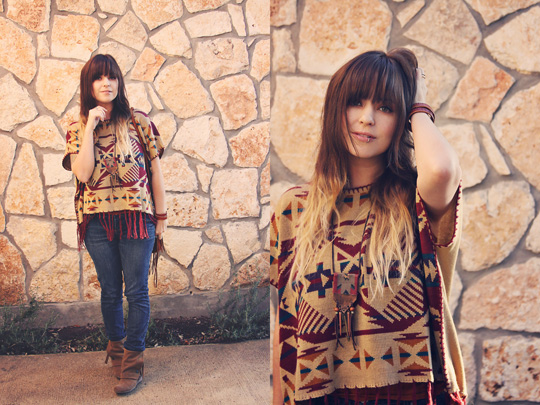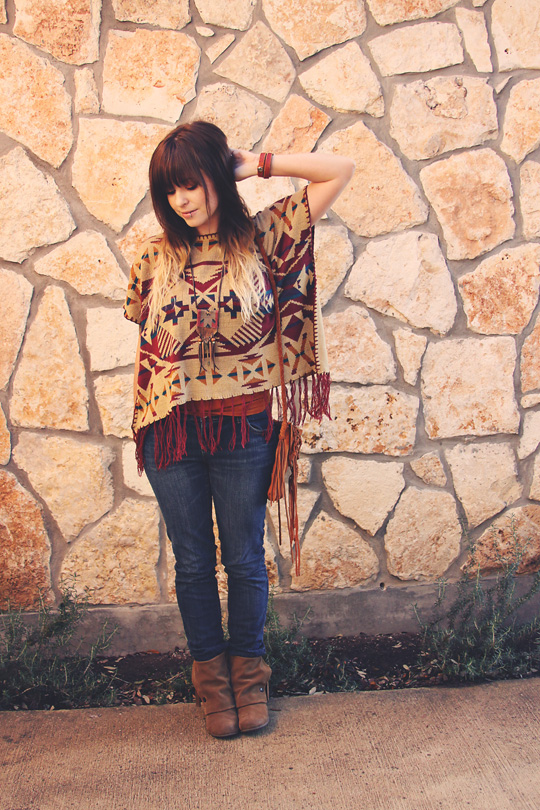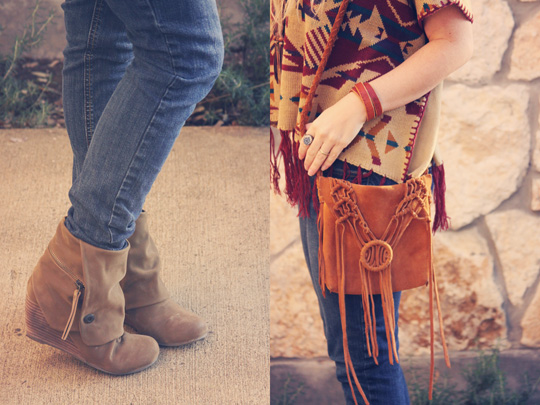 outfit details:
sweater //
jean // target
boots //
purse //
crescent ring //
leather bracelet //
necklace //
This adorable sweater is unfortunately sold out at Flying Tomato, but if your quick, they have one left in
! Coziest sweater ever. I wore this outfit a few weeks ago, but Ive been waiting to share it until the release of the bohemian collective lookbook came out. This is a casual version of that outfit. This necklace is one of a new collection I have waiting to be listed for Roots and Feathers. I may be keeping this one b/c I just love it oh so much, but I can take custom orders for them! I have four others ready to be listed, soon!
After feeling very jumbled up in my headspace for about a week now (or more)... yesterday I went to yoga, had a great long talk with a friend and released my new creative lookbook. Those 3 things combined really cheered me up and put me in a better perspective. Later on today Ill begin working on several custom orders, so Im looking forward to some good creative studio time. Thank you to everyone who checked out the
and left some love over on the blog! Makes my heart so happy!
ANNOUNCEMENT:
The winner of the Datevitation giveaway is CHRISTINE R. Please email me at violet_bella (at) hotmail (dot) com. Congrats!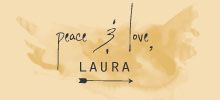 var a2a_config = a2a_config || {}; a2a_config.onclick = 1; a2a_config.color_main = "bfc6c9"; a2a_config.color_border = "b9c1c6"; a2a_config.color_link_text = "333333"; a2a_config.color_link_text_hover = "333333"; a2a_config.prioritize = ["facebook", "twitter", "email", "google_plus", "google_reader", "delicious"];