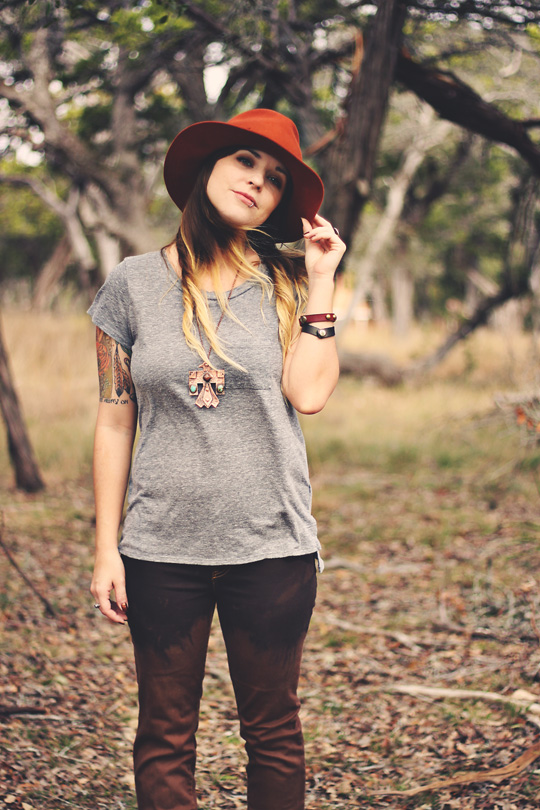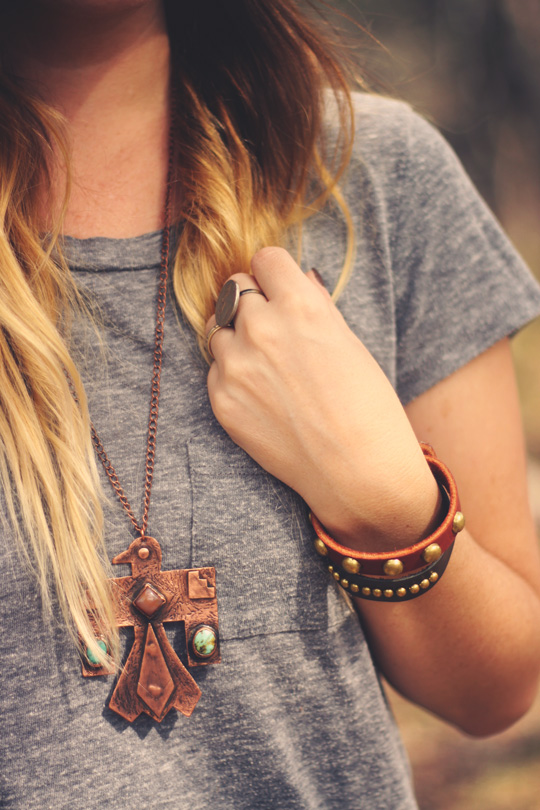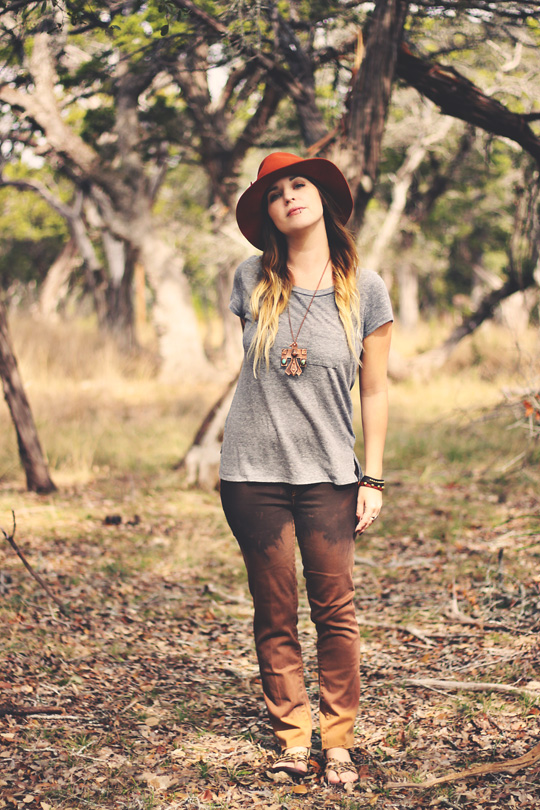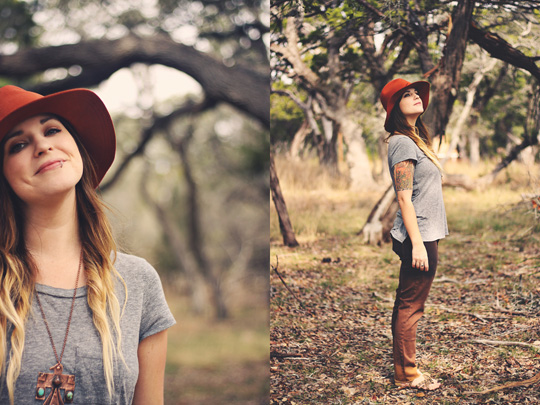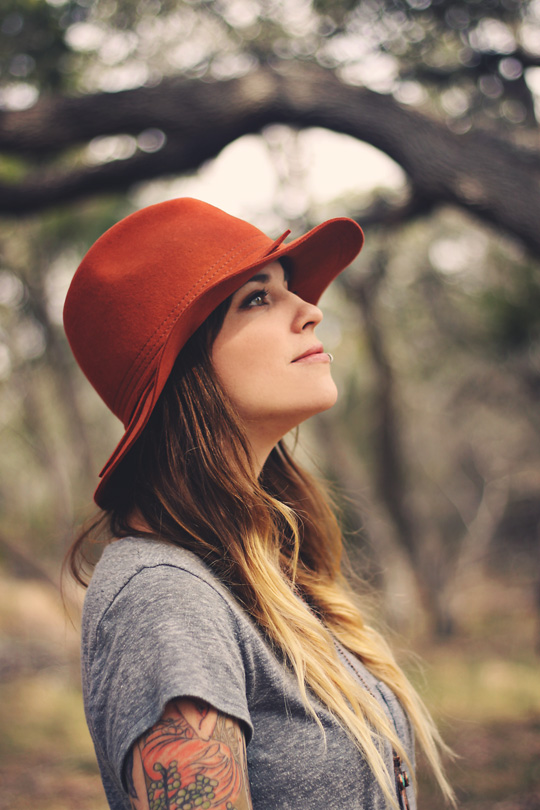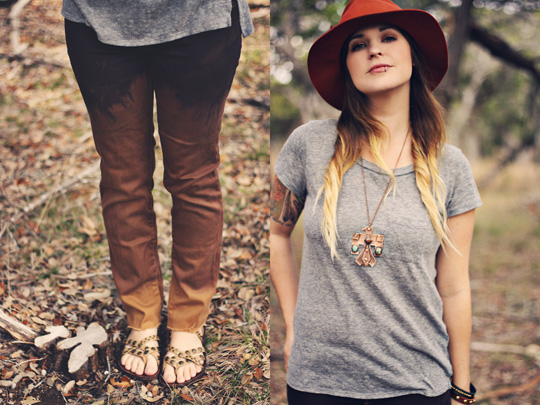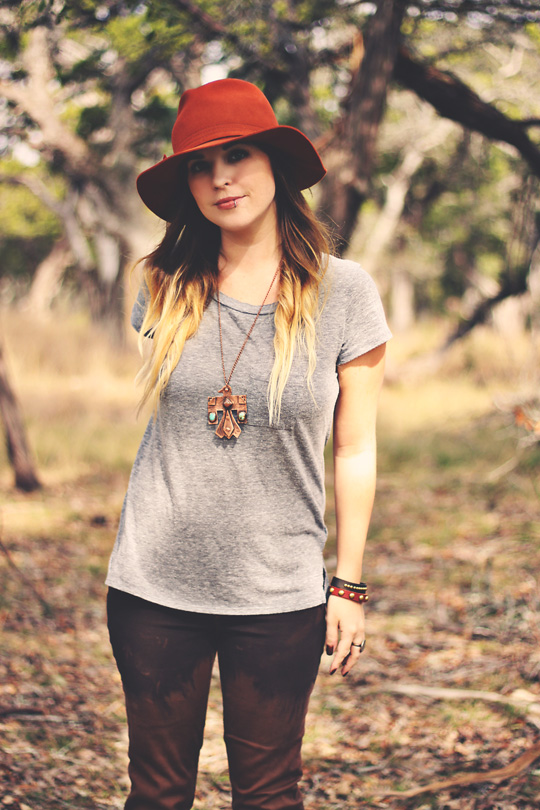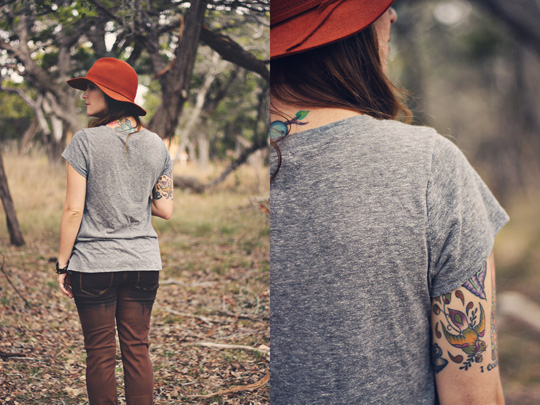 |
|
|
|
|
Hello monday. How are you? Me, I'm bouncing in too many different directions. So I thought Id take a quick break and post this outfit post. So, here I am.
I wore this the other day on a thrifting date with my boy. Pretty much the perfect cozy outing outfit. And yes, Im insanely in love with this hat if you have not noticed by now. I wish it was still available from
for everyone else to know what I feel. But then again, you might not feel like me and make your hat your best friend.
The pants were just some tan pants I had that I dip dyed in brown fabric dye. Now I love them! And there is not much better than a plain grey tshirt. You might remember this necklace from the recent
lookbook. Christina from
has been working behind the scenes to get some in her shop, and there are now two very amazing smaller versions listed right now! She does take custom orders though if you are wanting a big boy like this one. Highly recommend her work, its stellar quality, and I have a feeling this piece is going to be hanging around my neck quite alot.
I better get back to work now... Have a wonderful monday!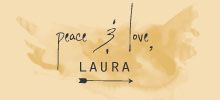 var a2a_config = a2a_config || {}; a2a_config.onclick = 1; a2a_config.color_main = "bfc6c9"; a2a_config.color_border = "b9c1c6"; a2a_config.color_link_text = "333333"; a2a_config.color_link_text_hover = "333333"; a2a_config.prioritize = ["facebook", "twitter", "email", "google_plus", "google_reader", "delicious"];