Not much has been going on in my part of the world. Just some work, some housecleaning, and things of this nature. Which is my schedule again today...

I did start Tracy Anderson's workout video this week, today is day 6! For the first time in my life Im actually excited about working out. Its something I normally hate to do. But something in me has changed this time around.

I posted a new poem over on my Roots & Feathers blog if you wanna check it out.

Today and tomorrow are the last days to take advantage of the BUY ONE GET ONE HALF OFF SALE in my husband's Skyline Fever shop. And he already dropped the prices on the shirts, so this is cheap cheap for handmade!

Here is just another little daily outfit. Im in love with my teddy bear shirt, she is by far my favorite. And she looks so adorable with my new floral tights from Target & my 10 year old cons.

And check out the morning glories on my fence, amazing!!!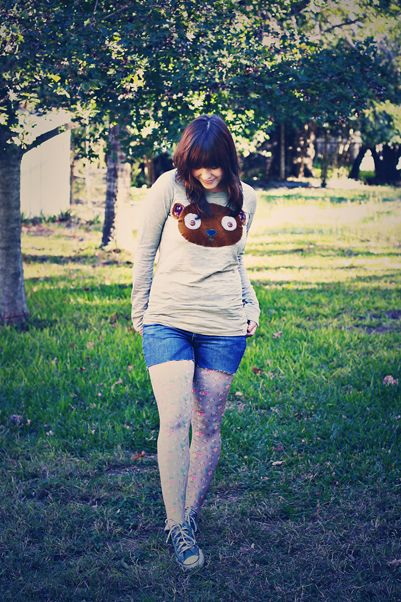 PEACE,
Laura