Sometimes a song can be a very powerful thing. Yesterday I was just going along with my business, finishing up an order, while listening to Joni Mitchell. For those of you who have been following me for a while, you probably already know that Joni Mitchell holds a special place in my heart. She was a major thing shared between my mother in I from the time I was born to the time my mother died. We sang her together too many times to count, we had amazing shared memories because of her songs. And now I even have her lyrics tattooed on my arm. So this gives you a bit of insight into why I love her.
Well, I put on Blue, my favorite album by her and was just singing away. Until it hit me. I just lost it, the tears flooded down my face and I just couldnt concenrate any longer. I walked around the house not knowing what to do, so I took a bath. I take baths when I dont know what to do with myself.
We had a party to go to in the afternoon, so I knew I had to get dressed. I had just received the most stunning dress ever from Poor Pitiful Pearl, so I knew that was what I was going to wear. I took my time getting ready, even blow dryed my hair and actually spent time on myself. I kind of felt like my mom while doing it b/c she used to take foreverrrrr getting ready to go somewhere.
I was home alone, all dressed up, and got the inspiration to go take photos. So, in a way it brought me back. A simple song, through my day way of course, and I got a bit creative because of it. The actual photos are not very creative themselves. But this was a big thing for me because for a long time now I havent even wanted to go into my own yard to take photos of myself. I cant explain why, just sort of a social anxiety, even if no one is around. So I broke it yesterday, and it was liberating.
Sometimes even just small little triumps like this can be monumental.
And... I was feeling super nervous about the party we were going to. I live in a small town, everyone knows everyone. I hadnt been up to this bar in a while and seen all of these people in a while. It was jam packed in there. But almost everyone I hadnt seen in a long time were super sweet and welcoming. It was a nice time.
Anyway, I just thought Id share a little of my brain with you, ha ha. It is so funny sometimes the fears we impose upon ourselves. And it is truly amazing to me what one simple song can trigger and bring out of you. The power of music is extraordinary.
So... here are my pretty photos I took...
Outfit:
Noni Beanie from
PPP
Tube Dress from
PPP
Brown Belt from
Ruche
Gray Tights from Target
Vintage Brown Boots from Etsy
Broken China Necklace... my mothers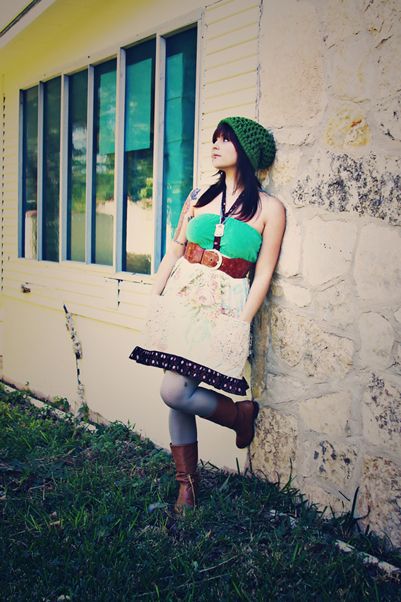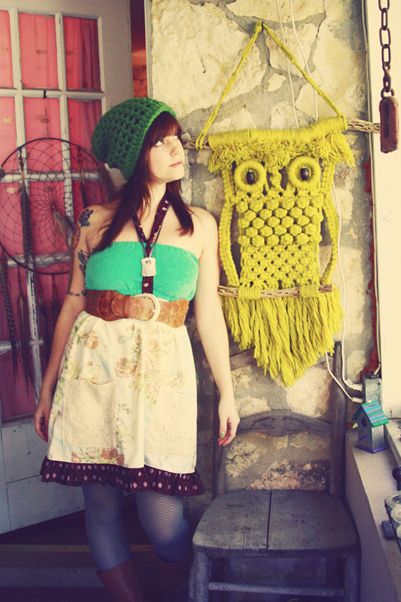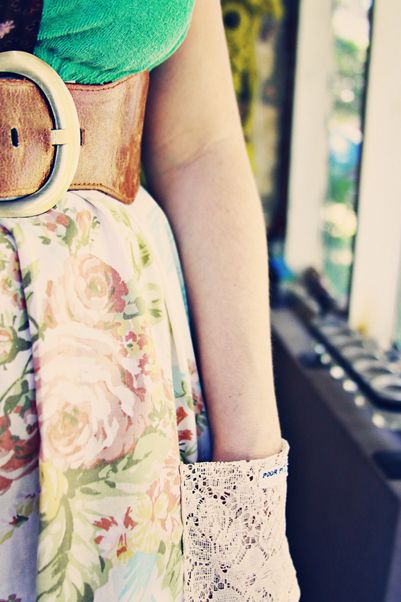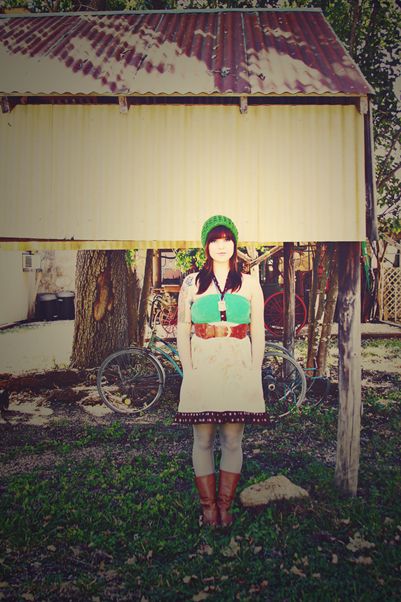 PEACE,
Laura