Today was a good day.
James was off, so we woke up together, around 9, which is super late! We sat around and had coffee, then I sewed up two x-mas stockings for a new store. Then my iron died. Just up and died. So we decided to go to the city to get a new one, and a few other things.
We went to Target, got some pink xmas lights for the tree. Those are the only ones I will use. Im funny about xmas lights. I dont like flashing ones, or multi colored ones. Only pink. Then I found the most perfect scarf to send to Shauna to get one of
these
. Then we realized Target doesnt sell irons so we ran to Walmart. Goodness I hate Walmart. Sorry for all of you Walmart lovers... but I do have to pop in for thread and such all the time. So, I got a new iron! Then we were on the way home and James decided to drive over to the mall. Its the only mall Ive ever liked b/c its all outdoors. Its like a little town. We rarely go there just b/c we dont really shop at large retail stores like that, except for special occasions. But we love to walk around Anthropologie and soak in the smell and the colors and textures. I could just touch everything in that store. We have made it a tradition to pick out one xmas ornament from there each year, as a little special collection, but I didnt find one I loved... so sad. Maybe well go again before xmas.
Anyway, wow, I just told you our whole city adventure, sorry that was probably boring!
The best part of my day, besides being beside my hunny all day long, was wearing my new custom PPP bloomers with my new Skyline Fever owl shirt!!! Im in love with both and they are a match made in heaven.
Outfit Details:
PPP custom
bloomers
Skyline Fever
owl shirt (coming soon to the shop)
Flannel
Green converse
Crochet hairbow from
Jennifunique
Violet Bella
necklace
P.S. I have an obsession with detail outfit shots. Get used to it :)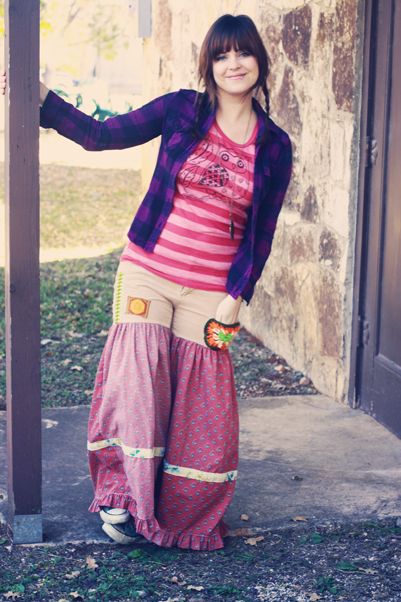 I actually got some shots of the boy too, and will a smile! Its a miracle.

He is wearing:
Skyline Fever shirt (coming to his shop soon)
AE jeans
Green converse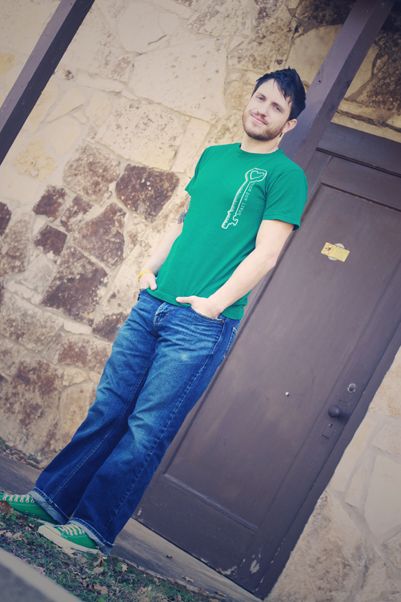 I have had alot weighing on my mind lately and Ive been back and forth about blogging about it. Sometimes these silly outfit posts are like a little escape to simpleness. Inside my soul is yearning and burning. I think I may just write some poetry to seep it out of my mind.

Im so glad everyone is loving the Holiday DIY Ornament post! Im going to share any photos you send with your ornaments, so if you make them, send me pics!

PEACE,
Laura